Business Identity Management B2C Application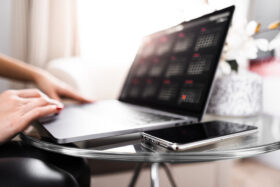 Photo by Viktor Hanacek
Identity Management refers to the procedures and techniques in managing, identifying, establishing, and maintaining the credentials of different individuals or groups. The main objectives of Identity Management are to provide for robust authentication mechanisms, secure business transactions, establish standard relationships, improve productivity, and overall streamline and improve workflow.
Cybersecurity is the process of enhancing information and communications technology systems to increase the security of the organization's data and to ensure the protection of information at all times.
With the rise of Identity Management technologies, there have been a lot of changes in the sector. Computerized identification systems are used to create and store more detailed records of individuals, people, and groups, and this process has been modified as new methods were created. Most organizations have now decided to shift towards the use of electronic or integrated solutions to strengthen their identity systems and avoid the adverse effects of identity theft.
With the advancement of computerization, mobile technologies, and broadband internet, security has also become necessary, and the use of Internet platforms that use third-party or open-source software is now available.
For instance, organizations such as Sony, Coca Cola, Yahoo, and Amazon rely on these open-source platforms to provide access to their databases. Websites such as Facebook and Twitter use open-source platforms to enable web pages and applications to connect with applications built on other platforms.
As the needs of the marketplace have increased, so needs internet applications that can have a considerable impact on business productivity. B2C (Business to Customer) applications have increasingly become a vital part of the company's infrastructure. With the increasing adoption of B2C applications, Identity Management is no longer limited to business and consumer clients.
These types of applications make it easier for organizations to safeguard sensitive business information. Each business is different, and not all of them are secured in the same way.
The companies that can afford it should use password managers to set up encryption keys and policies that automatically encrypt and store passwords for user access. In like manner, this ensures that each business can access the business content with a different username and password, all while keeping the data safe and secure.
Each business will have its own security needs, and therefore different applications and platforms will be required for various applications. B2B applications will require security to safeguard data from hackers, while consumers will require different types of apps to protect them from fraud and identity theft. At the beginning of each stage of the development process, the team of developers will discuss how best to achieve their goals.
Identity Management applications are usually found in a restrictive environment. Meaning, they are not accessible outside of the company and that it is only available to the organization's employees. Identity Managers, however, are now making a move into the public cloud environment, meaning that they are now able to access users from the same network, regardless of where they are located.
Moving from closed environments to the open-cloud environment has advantages and disadvantages for the user. The benefits include fewer costs, smaller operating costs, greater security, better security, and an increase in effectiveness in terms of both time and money saved.
The disadvantages of the cloud environment include high costs, further barriers to cross-training, and a decrease in efficiency in terms of resources used by workers. It is a little like going from a small, private business to a more massive, publicly traded corporation in a short amount of time. Furthermore, when a company's IT staff is added to the mix, there will be a corresponding increase in complexity in the architecture.
Other ways to take advantage of the cloud solution include on-premise storage, which can be a more secure option for customers in specific instances. However, all customers will eventually need to move to the cloud. However, this is not going to be the case until there is some organizational change or upgrading to a newer operating system.
One of the most significant advantages of cloud storage is the availability of shared resources. Which will allow organizations can use any storage system without any limitations. Even files within the company's infrastructure can be accessed from outside of the organization.
Cloud solutions are rapidly growing in popularity, and this trend is expected to continue. With such a wide range of applications, it's no wonder that organizations want to benefit from cloud computing.